Happy Hues-day, friends! Welcome to Favorite Color Day on the blog! Each Tuesday (aka Hues-day) a different color is featured here. Today's color is Benjamin Moore Marblehead Gold, HC-11.
Marblehead Gold is a rich gold with a mustard hue. It makes a bold statement and is a great complement to many other colors.
This living room is warm and inviting with the Marblehead Gold as the wall color. It has an elegant, stately feel to it. I love the wide molding and the lighter yellow on the ceiling. Not to mention the gorgeous mantel and giant window! A beautiful space, for sure.
In this kitchen, Marblehead Gold is the perfect complement to the dark cabinets, warm wood farmhouse table, and white trim. It ties everything together and gives the room a feeling that says "Sit and stay a while".
I would love to have a kitchen island like the one in this room.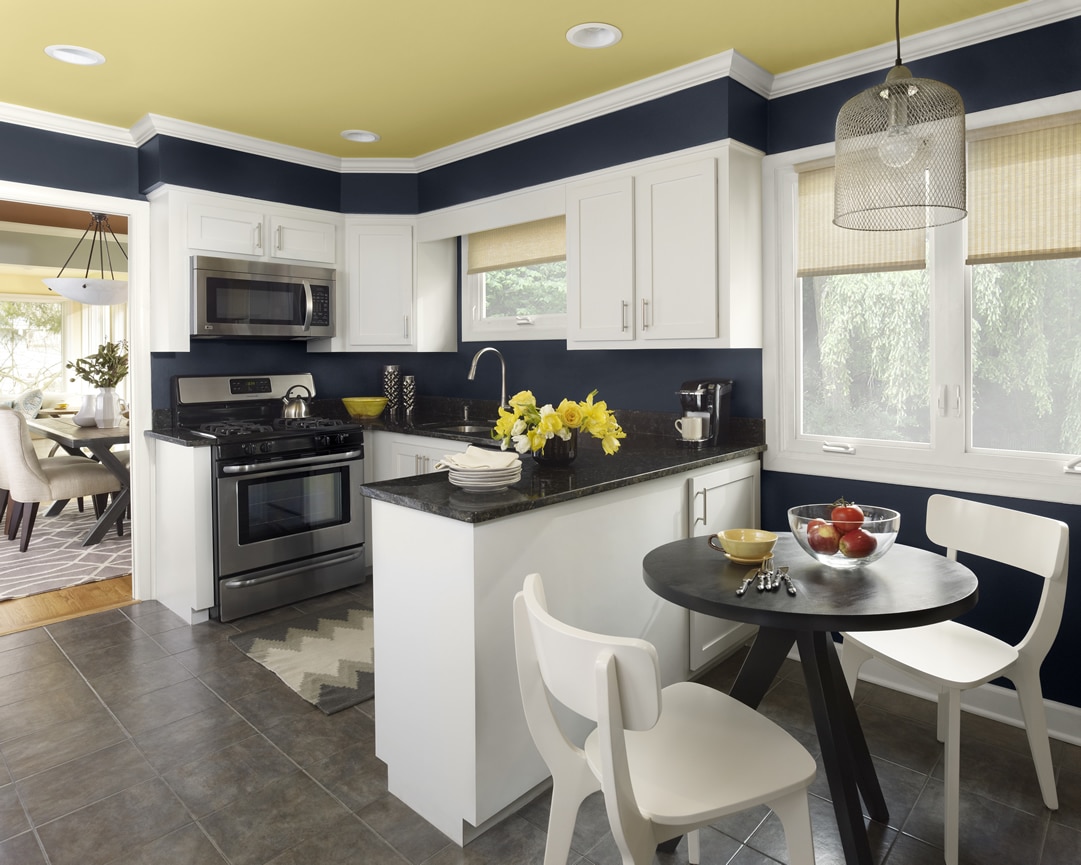 Do you want to make a bold statement on your ceiling? How about painting it with Marblehead Gold? I'm not sure I could live with it, but it does look good in this room.
Marblehead Gold is a great backdrop for the furnishings and artwork in this living room.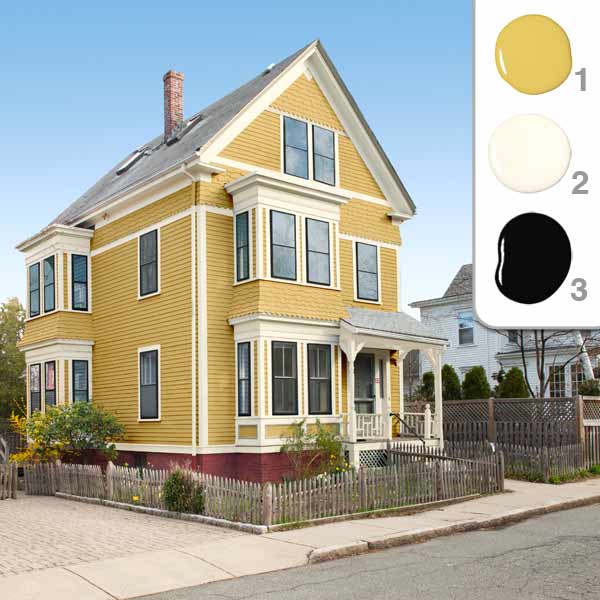 If you want an old-fashioned, rich color on the exterior of your home, Marblehead Gold is great for that too! Here it is paired here with Navajo White and Black on a historic home, and it looks stunning!
So what do you think of this color? Too bold? Too gold? Just right?
In the right space, I think it would look great. I'd recommend it for a kitchen, dining room, or living room. It would also make a great accent wall (or ceiling).
Have you used it anywhere? Do tell.
As with all paint colors, I always recommend sampling it first before you purchase a gallon. And never choose your paint colors based on a computer image. They always look different in reality. Online photos are a great place to start, though!
Need help choosing a color for your space?
Go here to learn about having an online color consultation.
And go here for dozens of photos, ideas and favorite paint colors.
Thanks so much for dropping by!
If you're new here
, I'd love for you to follow along and see upcoming projects, tips and tutorials, favorite paint colors, and much more. You can follow here: